Campaign – https://www.indiegogo.com/projects/smart-triangle-for-every-safe-driver-led#/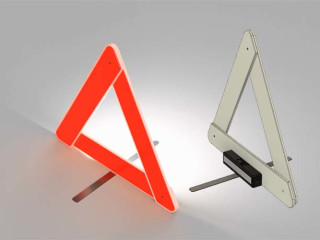 Our Smart Triangle is not an ordinary warning triangle:
– Bright flashing red LED visible from more than 800 meters
– Strong magnet firmly on the metal surface of the vehicle
– White LED bar at the rear for night lighting
– SOS flashing mode of the red LED and the green laser beam
– Water and temperature resistant to rainy, hot and cold weather
– Foldable and compact but sturdy with heavy base, easy to set up
– Battery powered by 2 common AA cells
– Good for any type of road emergency
Don't put yourself and family at risk …
You never think you would need anything like this but you must have seen the breakdown of other cars. How dangerous it is when the car stops on the highway! By taking a few simple steps and keeping a set of emergency warning triangles in your vehicle, you can greatly improve your safety and reduce the likelihood that a secondary accident will occur or you will be hit while parked on the shoulder or near moving traffic.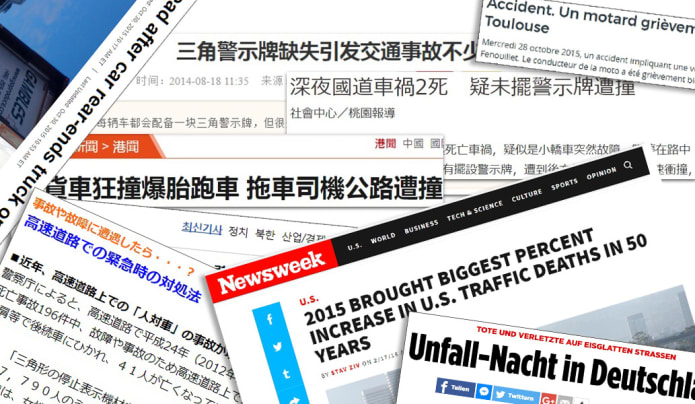 The Smart Triangle can help offer some added protection and peace of mind on your travels with more emergency features.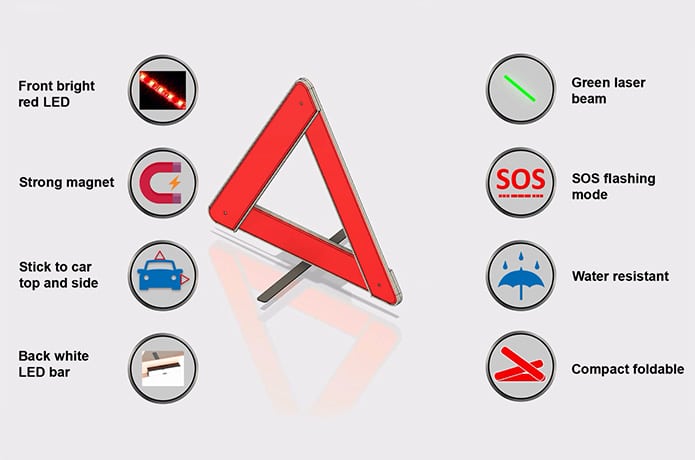 The strong magnet can hang or attach firmly to any vehicle metal surface in any position. And together with the flashing bright red LED, this gives very far early warning signal to other vehicles.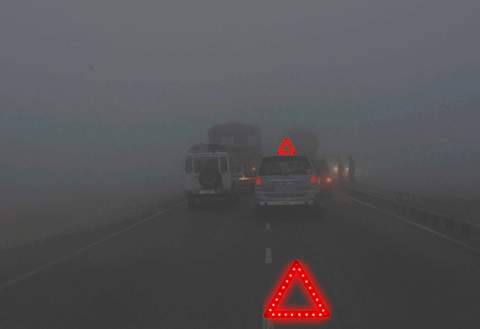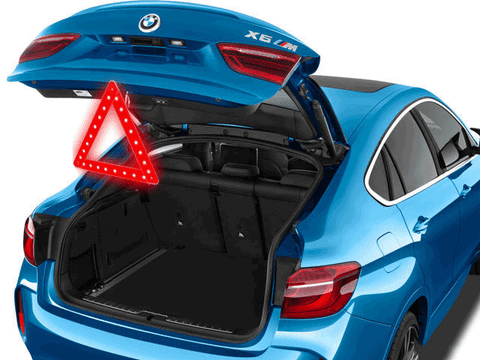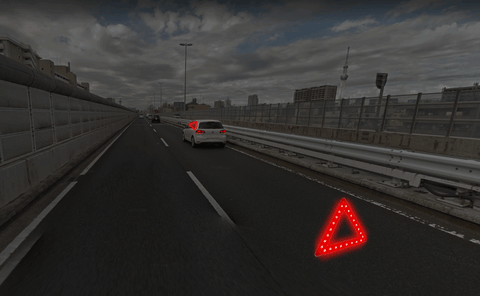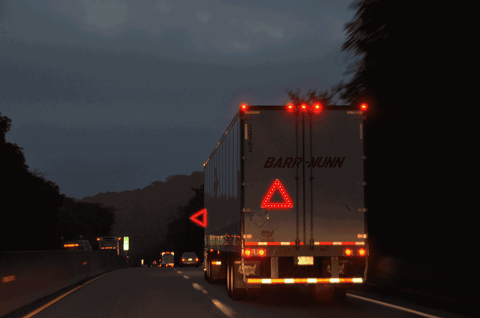 The higher warning sign gives additional clearer and farther vision distance to the oncoming traffics reducing the chance of the view being blocked by the front cars.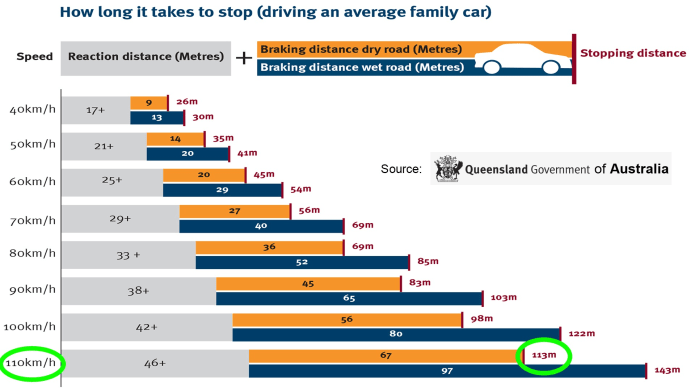 Rear white LED bar for emergency lighting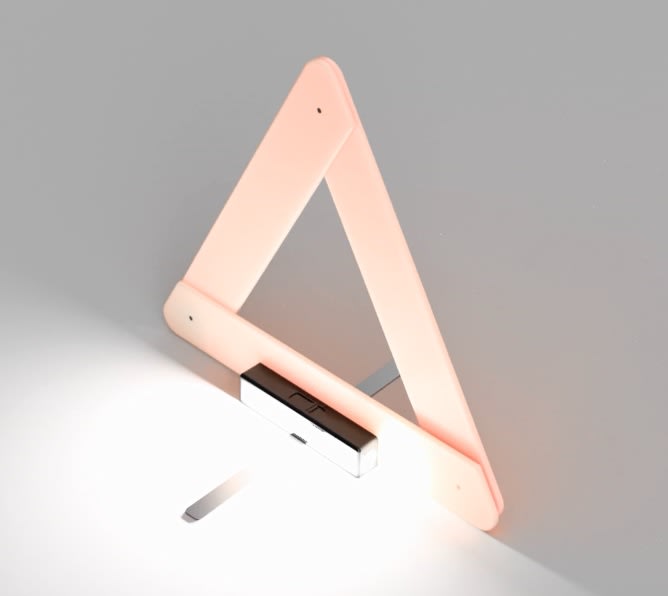 SOS signal mode for help
The SOS flashing mode of the red LED and the green laser beam give additional emergency signal to seek help from the other people and even air rescue team when trapped in the dark forest or wild park.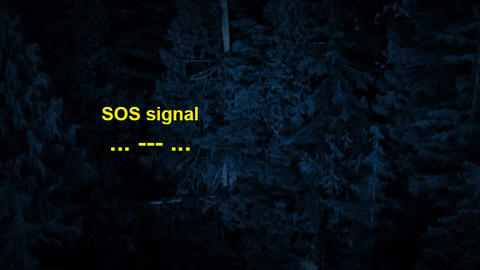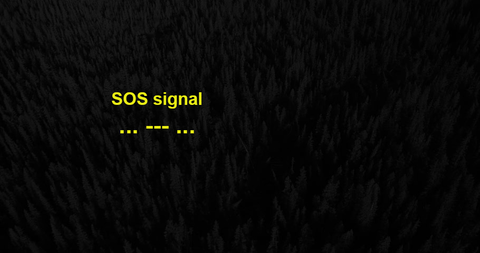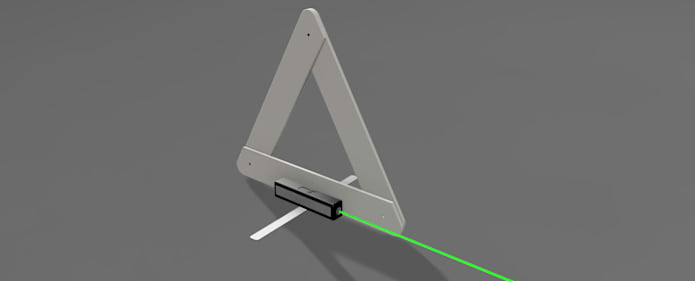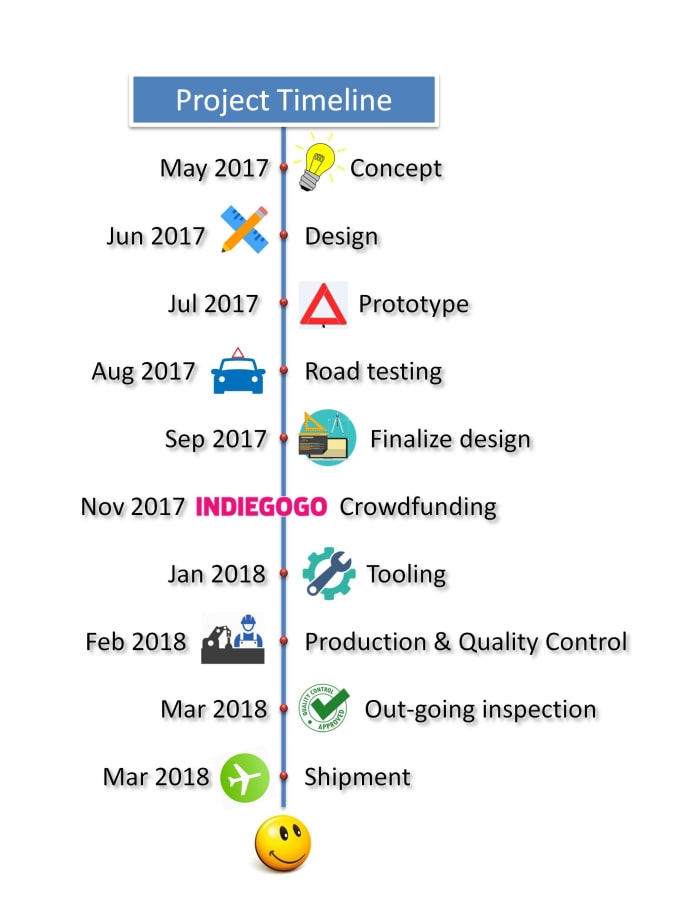 "I put a set of these in each car. You never know when you will get stranded somewhere that is poorly lit at night."
"It's ready in the van for any emergence. Hope we don't have to use them, but they're there if needed."
"It folds up nicely for vehicle storage. I also like that you can either hang it or attach it to your vehicle by the magnets. The LED blinking lights and SOS mode are another nice feature. Well designed and constructed."
"You can alert motorists to roadside trouble day or night and help keep you and your passengers safe."